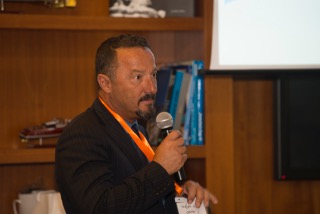 Native Napolitan, when he was 20 he sailed the Atlantic for the first time.
Brilliant and reliable guy, a whole point in the yachting world, the Captain Dario Savino ( 54 years old, born in Naples ) started his career at 20 sailing the Atlantic.
"I choose this path for my life because I've always had a big passion for sea – the Captain Dario Savino says – The first time I went to sea I was on board Swan 57, a yacht owned by an American. That was a wonderful experience on board a wonderful yacht as well.
Looking back on my path, I'm thinking about a lot of memories. I can remind you my first time in Antigua in 1984. Overnight, sailing the Atlantic, when i have been hauling the spinnaker down, I fell off the yacht! My worst memories of my period at the sea, was in Palma. When we have been taking part in a regatta, we have lost a sailor who have been using illegal drugs. Focused on the race, we forgot to take care of him. He was too young…"
With a great experience at the sea, the Captain Savino describes the Mediterranean as a " huge aquarium" and a big credit to Italy : " Our small ports, little villages, the food, art, fashion, museums, wine…these are our main features who are still attracting people from all over the world".
For 10 years Dario Savino has been leading a superyacht "Codecasa" 51 meters long. It is owned by valued people involved in fashion world, but we respect individual privacy that is a basic rule in yachting world. They would like to sail without being disturbed by paparazzi. A lot of shipowners are still in love with Mediterranean and places surrounding it. They are used to moor in Naples to the Marina Molo Luise, but Capri ( the best place for night parties and exclusive events ) as well.
" Everybody loves something or someone, or they have a point person for their life, – the Captain Savino says – the Captain Giovanni Maresca is my point person".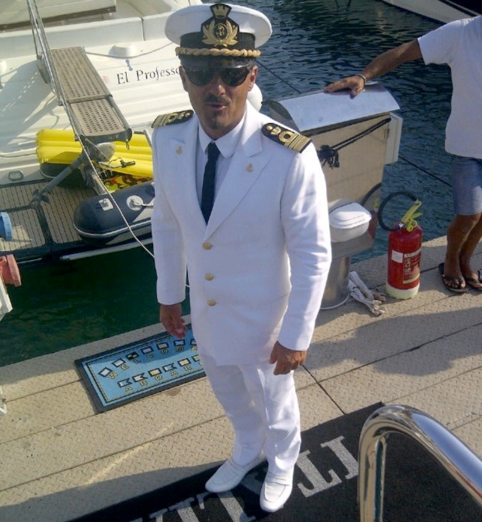 EDITED BY LUISA DEL SORBO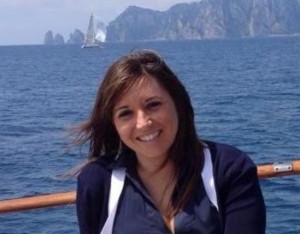 (Castellammare di Stabia – 03/09/1980) She took her first steps in doing journalism working for "Rome" national newspaper in Italy, then working for "Il Mattino" national newspaper who she is still working with. Thanks to her studies ( about foreign languages and sociology ) she decided to invest inside her own territory so in 2007 she created "ByTourist ltd" company together with two expert businessmen in maritime sector. Editor and businesswoman, she have been awarded many times since 2007 thanks to her work on "territorial journalism and marketing": In 2008 she was named as "Orgoglio Stabiese" from the municipality of Castellammare di Stabia and Stabia Thermae.; In 2009 she won the "Premio Furore" – municipality of Furorre together with the presidency of the Republic – and the award for "Marmeeting" association; In 2010 she was named as "Donna Speciale/Special Woman" from the municipality of Ercolano and Special Woman Association and she also won the "Regata delle Torri Saracene" association prize; In 2013 she took part in the "Memorial Giancarlo Erba" ( Italian Chef Group who provides for the Italian's chef role developement ).Since 2013 she have been leading the "Oplonti Nautical Group" as a President. Since 2014 she have been leading some important companies in maritime and culinary tourism sectors ( about Marketing and Communication ).
Working with By Tourist team, she was the chairperson and creator of the "Mediterranean Cooking Congress" ( Since 2014 ) and "By Tourist on the Sea" ( Since 2013 ). However she has not strayed from her passion about writing, in fact, she is editing the "Captain" an important nautical column about yachting world who includes interview with Captains of Superyacht and people she met during their trips, ( starting from yachting world events, international shipyards and the leading of touristic ports ) from Italy to Miami, from Amsterdam to London, from Cannes to Monte Carlo.