CAPTAIN MAURO BARLETTA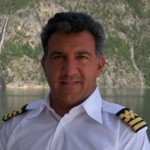 Native Genovese always been fond of the sea, since 2013 the Captain Mauro Barletta has been leading the superyacht Invictus, 66 meters lenght. A great career: At 22 he gone on board for the first time; at 26 he was appointed as the Captain to MY J.Olives ( 41 meters lenght ); Today he is leading the Superyacht Invictus built in 2013 by Delta Marine…
CAPTAIN MARIA GRAZIA FRANCO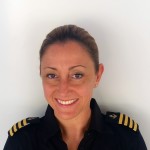 Beautiful and resolute, sweet and passionate. This is Maria Grazia Franco, Captain of the 50 metres M/Y Codecasa "Mariu". A great example to women who want to associate sailing with passion. With big smiles, enthusiasm and professionalism, she has been sailing since 1998. She cut through the seas but she loves the Gulf of Naples and the Italian coasts…
CAPTAIN DARIO SAVINO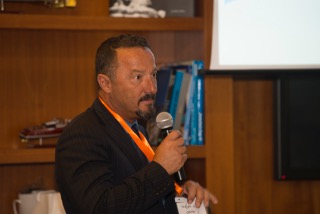 Native Napolitan, when he was 20 he sailed the Atlantic for the first time.Brilliant and reliable guy, a whole point in the yachting world, the Captain Dario Savino ( 54 years old, born in Naples ) started his career at 20 sailing the Atlantic.
"I choose this path for my life because I've always had a big passion for sea ….
CAPTAIN SUMMONTI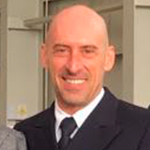 Every morning, while driving from house to the Istanbul shipyard where my boat is now located, I see thousands of person doing the same as me but, among this "flow" of persons there are some young persons that distinguish their self on the multitude populating Istanbul.
They all dress the same blue uniform, they all have a concentrated expression and proud eyes…
EDITED BY LUISA DEL SORBO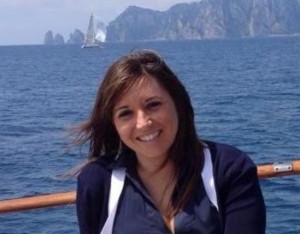 (Castellammare di Stabia – 03/09/1980) She took her first steps in doing journalism working for "Rome" national newspaper in Italy, then working for "Il Mattino" national newspaper who she is still working with. Thanks to her studies ( about foreign languages and sociology ) she decided to invest inside her own territory so in 2007 she created "ByTourist ltd" company together with two expert businessmen in maritime sector. Editor and businesswoman, she have been awarded many times since 2007 thanks to her work on "territorial journalism and marketing": In 2008 she was named as "Orgoglio Stabiese" from the municipality of Castellammare di Stabia and Stabia Thermae.; In 2009 she won the "Premio Furore" – municipality of Furorre together with the presidency of the Republic – and the award for "Marmeeting" association; In 2010 she was named as "Donna Speciale/Special Woman" from the municipality of Ercolano and Special Woman Association and she also won the "Regata delle Torri Saracene" association prize; In 2013 she took part in the "Memorial Giancarlo Erba" ( Italian Chef Group who provides for the Italian's chef role developement ).Since 2013 she have been leading the "Oplonti Nautical Group" as a President. Since 2014 she have been leading some important companies in maritime and culinary tourism sectors ( about Marketing and Communication ).
Working with By Tourist team, she was the chairperson and creator of the "Mediterranean Cooking Congress" ( Since 2014 ) and "By Tourist on the Sea" ( Since 2013 ). However she has not strayed from her passion about writing, in fact, she is editing the "Captain" an important nautical column about yachting world who includes interview with Captains of Superyacht and people she met during their trips, ( starting from yachting world events, international shipyards and the leading of touristic ports ) from Italy to Miami, from Amsterdam to London, from Cannes to Monte Carlo.