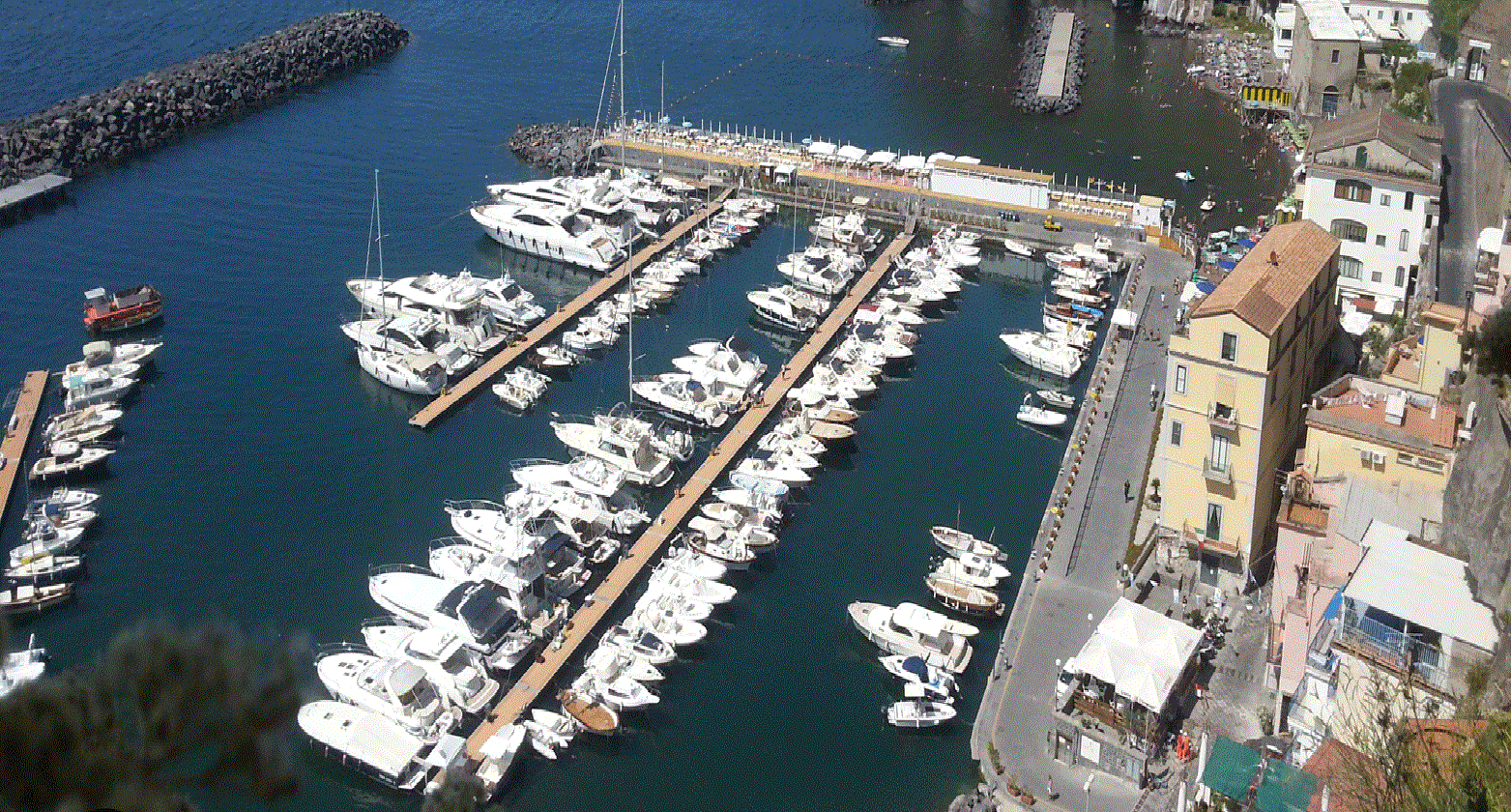 Il porticciolo di Marina di Cassano è costituito da un molo di sopraflutto con banchina di circa 200 m e da una scogliera di sottoflutto di 100 m. E' stato realizzato un nuovo molo di sopraflutto a scogliera a ponente di quello esistente e parallelo a quest'ultimo all'interno del quale è stato sistemato un campo boe per l'ormeggio di imbarcazioni da diporto.
INFO:
Orario di accesso: continuo.
-Fari e fanali: 2584 (E 1696) fanale a luce fissa verde, 2 vert., portata 3 M, sulla testata della scogliera di difesa del moletto (mantenersi a non meno di 20 m dal fanale).
-Fondo marino: sabbia, buon tenitore.
-Fondali: in banchina da 1,8 a 7 m.
-Radio: vhf canale 6.
-Posti barca: 180.
-Lunghezza massima: 56 m.
-Venti: dominante il maestrale.
-Traversia: Ovest- NW.
-Ridosso: Est – SE.
-Rade sicure più vicine: Sorrento.
SERVIZI:
– Distributore di gasolio, benzina in banchina (h. 08,00/20,00)
– prese acqua ed energia elettrica
– illuminazione banchine
– scalo d'alaggio fino a 25/30 t
– rimessaggio all'aperto/coperto
– riparazione motori
– riparazioni elettriche ed elettroniche
– riparazione scafi in legno, vtr ed acciaio
– servizio wi-fi
– guardianaggio
– ormeggiatori
– sommozzatori
– servizi antincendio
– ritiro rifiuti
– servizio meteo
– servizi igienici e doccerifornimento alimentare
– rivendita ghiaccio
– parcheggio auto.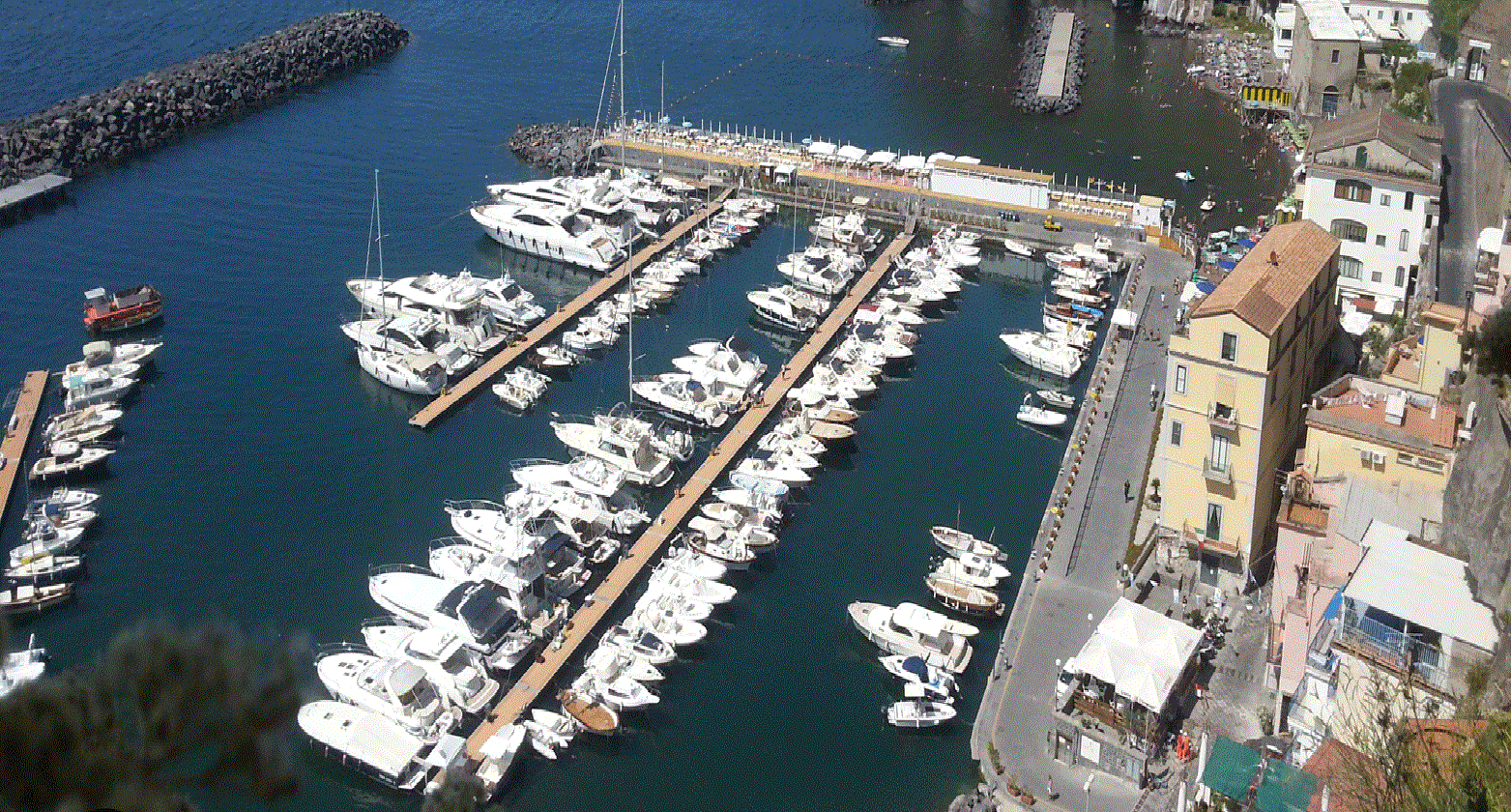 The port of Marina di Cassano consists of a jetty with dock about 200 m from a reef breakwater of 100 m. It was released a new jetty at the cliff to the west of the existing one and parallel to the latter in which was placed a buoy for mooring of pleasure craft.
INFO:
– Lighthouse and lights: 2584 (E 1696) in light steady green light, 2 vert., Range 3 M, on the head of the cliff defense of the pier (to maintain no less than 20 m from the beacon).
-Full Marine: sand, good holding ground.
-Bottom: in the dock from 1.8 to 7 m.
-Radio: VHF channel 6.
– Boat Places: 180.
– Maximum Length: 56 m.
-Wind: Dominant mistral.
– Hardships: West- NW.
– Shelter: East – SE.
– Nearest safe harbour: Sorrento.
SERVICES:
– Fuel, gasoline on the dock (h. 08,00 / 20,00)
– Water and electricity
– Lighting docks
– Slipway up to 25/30 t
– Storage outdoor / indoor
– Motor repair
– Electrical and electronic repairs
– Repair wooden boats, fiberglass and steel
– Wi-fi service
– Guardianship
– Mooring
– Divers
– Fire services
– Garbage
– Weather service
– Toilets and food- shower supply
– Retail ice
– Car parking.