Open to the public from 18th to 26th of February
Design Competition Announced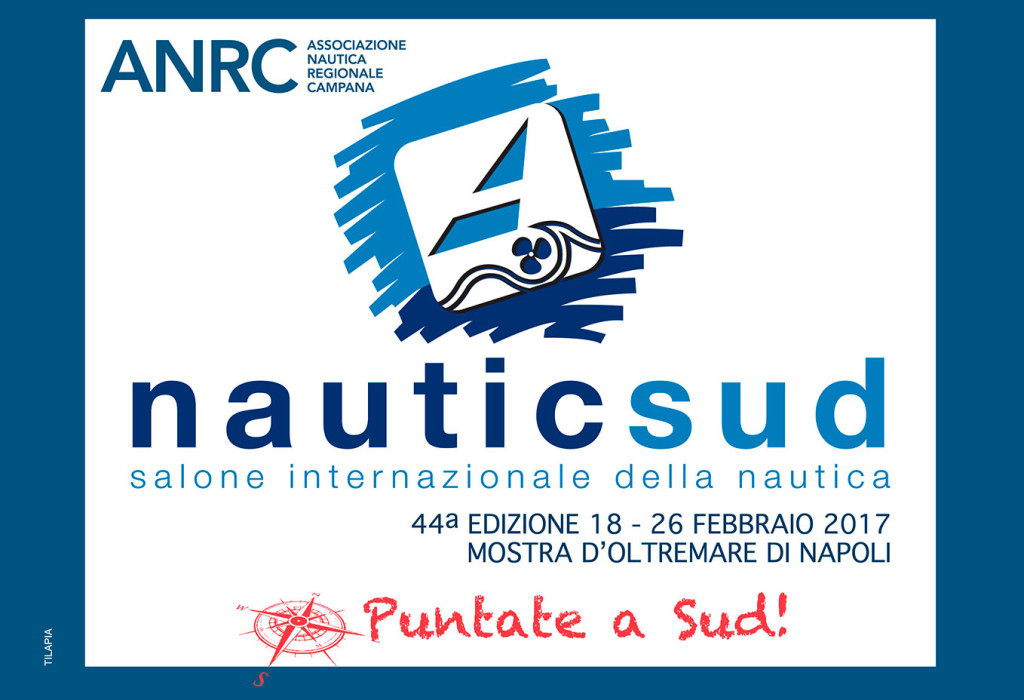 NAPLES, Italy – 9 January 2017– The 44th edition of NauticSud, International Nautical Trade Show of Naples, is inaugurating the new year with exceptional numbers with the area dedicated to exhibitors in 2017 doubled as an overwhelming number of international marine businesses have confirmed their presence at the exhibition from the 18th to 26th of February.
"Over 300 vessels will be on show," announced by Gennaro Amato, President of the Nautical Association of the Region of Campania. "We are looking at spectacular numbers right now, with over 30,000 square meters of exhibitor space where over 150 companies will be present. These numbers confirm Naples as a premier international port on the global stage."
There are a number of well-known brands who have reconfirmed their presence including Tornado, Apreamare, Azimut and the nautical associations of Sicily and Puglia along with many prominent marine groups and institutions.
"An important part of our strategic focus has also included research and development in the marine sector" continued President Amato. "And thanks to the leadership and efforts of Vincenzo Nappo, a board member of UCINA, and his technical team at MV Marine, we are proud to announce the Concept and Design competition with a cash prize for two exceptional students. The jury will be made up of experts from the sector including university professors and award winning journalists from the sector. Our objective is to offer an incentive to young people to innovative and grow in the marine industry."
The commission who will evaluate the projects will include: Donatella Chiodo, President of Mostra d'Oltremare, Gennaro Amato, President of the ANRC, Vincenzo Nappo, Board Member UCINA, Salvatore Miranda, Professor at the Department of Industrial Engineering from the University of Federico II in Naples and Sergio Troise, journalist from Il Mattino newspaper and expert in the marine sector.
The committee welcomes original concept designs for a sailing, or motor yacht under 30 meters. This competition is reserved exclusively for students with no paid professional experience in the industry. Participation is free and submissions can be made by an individual, or a team. Deadline for submissions is February 13, 2017. For more information on how to participate please visit the ANRC website at www.anrc.it.
About By Tourist Ltd.
By Tourist is the leading communications and marketing firm in southern Italy, specializing in the marine, tourism and lifestyle sectors. Since 2007, they have been be committed to helping clients achieve business growth through the development of international strategic campaigns and events. By Tourist also owns brands Professional Yachting Services, 30Nodi, Gusto Mediterraneo and Educational Sport.
For more information:
info@bytourist.it
Italian Media:
Luisa Del Sorbo, By Tourist on behalf of the ANRC +39 3441206383 luisadelsorbo@bytourist.it
International Media:
Anne Spyropoulos +39 3409955861 anne@professionalyachtingservices.com
Photo Requests:
Giovina Nappi: nappi@bytourist.it
By Tourist Ltd – Head Office
Ufficio Amministrativo
Salita Sopramuro, 2
84011 Amalfi (SA)
P.Iva 05192620655