Take in Lots Of Clean Produce
jordan 11s shoes
For Wonderful, Healthful Pores and skinThe listed below report gives some advice
galaxy 11s jordans
that should aid any person interested in hunting far more stunning. You need to look nice,
jordan space jam 11s
so it's to your benefit to keep studying.Prior to use a apply tan, Exfoliate. This method will sleek skin and take off layers of
pink jordan 11s
old
georgetown jordan 11s
skin
all the jordan 11s
debris are taken away. As a result your sunless tanner seem sleek and much more even. This may also help with rendering it last longer and look similar to the true suntan.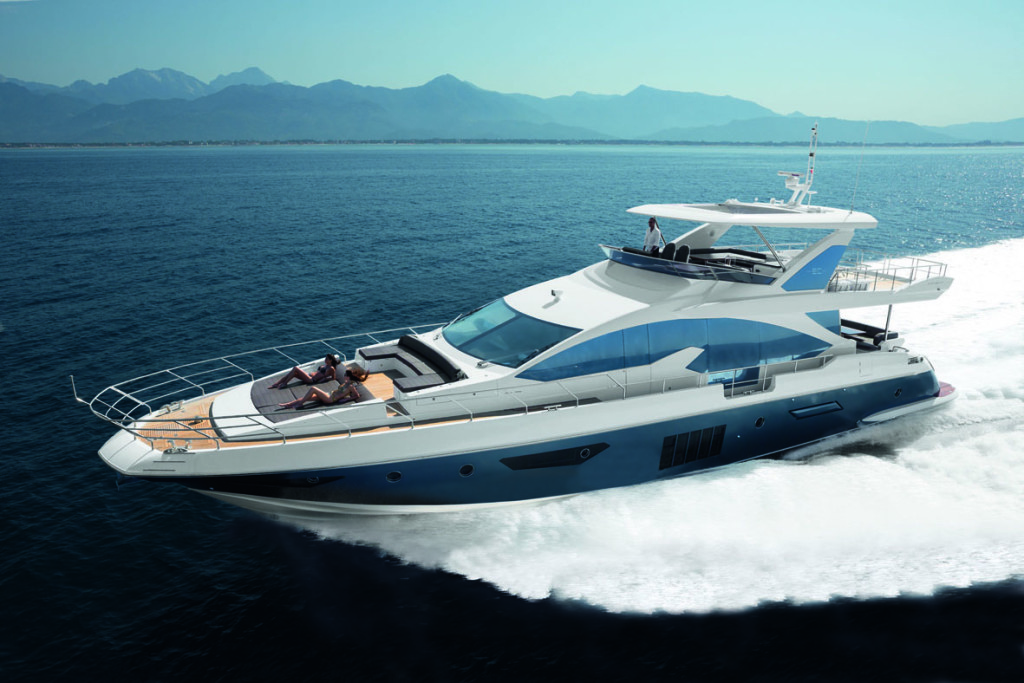 Azimut Yachts features in China's top luxury event with four models, its new "Being Italian" image designed by Starchitect De Lucchi, and a major event organised for its Chinese customers. Meanwhile, the Chinese sales network, first developed in 2014,
is showing signs of growth, with a significant increase in high-end range sales.
November 2015. Azimut Yachts, a standard-bearer for Italian-made goods in the world, is starring once again at the Hainan Rendez Vous, China's top luxury boat show and an absolute must for Italy's leading manufacturer of luxury yachts, being held from the 27th to 30th of November 2015.
Visitors to the Hainan Rendez Vous can admire the most representative models of the Azimut Yachts collections, such as the Azimut Atlantis 34 open sport yacht, the imposing Azimut 70, the Dragon China version of the Azimut 66, designed exclusively for the Chinese market, and the best-selling Azimut 80, which will be making its Chinese début at the show.
The Azimut sales network development strategy, which began in 2014 and was further consolidated in 2015, has resulted in very positive results in terms of sales on the Chinese territory. Turnover in 2015 increased by 10% over the previous year. This increase takes on even greater significance if we consider the slowdown experienced by China in recent months.
As part of the group's strategic renewal of its brand identity, centred on the values of genuine all-Italian production, Azimut Yachts features in Hainan – as at Cannes, Genoa and Fort Lauderdale – with a new stand designed by Architect Michele De Lucchi, one of the biggest names in Italian architecture, responsible, among others, for the Milan Expo Pavilion Zero, the Milan Triennale, the Palazzo delle Esposizioni in Rome and the Neues Museum in Berlin.
To strengthen its role as standard-bearer for Italian quality, in Hainan, Azimut|Benetti is celebrating its increasingly established presence in China with an exclusive event.
On the 28th of November, the Azimut|Benetti Group will organise a Gala at Hainan's exclusive Visun Yacht Club. Attended by customers and VIPs from all over Asia, the event will be distinctly Italian in flavour, and will feature examples of Italian excellence, such as Stefano Ricci, Illy Caffè and Pernigotti 1860.
The growth experienced as from last year by Azimut Yachts in Asia, and particularly in China, goes beyond the exceptional nature of its fleet and events: the groups' ability to liaise with its customers and to provide direct, ongoing assistance is guaranteed by a network of six dealers in Mainland China, coordinated by the Azimut Yachts headquarters in Shanghai.
In this regard, on the 1st and 2nd of December 2015, the group will be launching its Azimut Yachts Sales & Marketing School in Hong Kong, with technical seminars on the Azimut Yachts models and on the use of marketing tools, with the aim of providing its dealers with comprehensive training so as to offer customers top level sales and assistance services.
AZIMUT YACHTS
Azimut Yachts is an Azimut|Benetti Group brand. With the Atlantis, Magellano Flybridge, S, and Grande Collections it offers the broadest range of 34 to 120-foot yachts. It is active in 68 countries and has 138 dealers and service centers; it has direct representation and service offices in Shanghai, Hong Kong, Fort Lauderdale (USA) and Itajai (Brazil).
AZIMUT|BENETTI GROUP
PR & Press Manager
Giovanni Bogetto
giovanni.bogetto@azimutbenettigroup.com
Complete materials and images can be downloaded at:
www.azimutpressarea.com
AZIMUT YACHTS
Press Office
Studio EffeErre
Andrea Sculati – a.sculati@studioeffeerre.com
Gloria Belloni – g.belloni@studioeffeerre.com
T. +39 0233001100
Complete materials and images can be
downloaded at:
www.studioeffeerre.it/press.asp