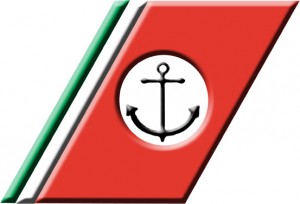 This morning some removal operations were made in the waters surrounding the Port of Naples. Removal and recovery of all underwater wartime explosives.
The operation started at 9:30 a.m. thanks to the diver sappers of the Taranto's Navy and the Port Authority – Naples Coast Guard, with two naval units.
There were eight wartime explosives, medium-sized and large, made in America during the Second World War. The explosives were lifted up and brought to a safe area near the Port of Naples ( guarded by the Coast Guard cutters ) for the recovery process.
Just to be safe, all the boats were denied entry at Port during the transport and recovery process. The operation appeared difficult to do owing to marine weather conditions. However, everything was good.
Nevertheless, the Vesuvius Observatory was warned about the recovery process, so as to avoid false alarms.
So, it all worked out well at 12.30 a.m. by restoring the normal operating conditions and the Port safety standards.
24 November, 2015, Naples.
SEGRETERIA PARTICOLARE – DIREZIONE MARITTIMA DELLA CAMPANIA Tel 081/2445419/453