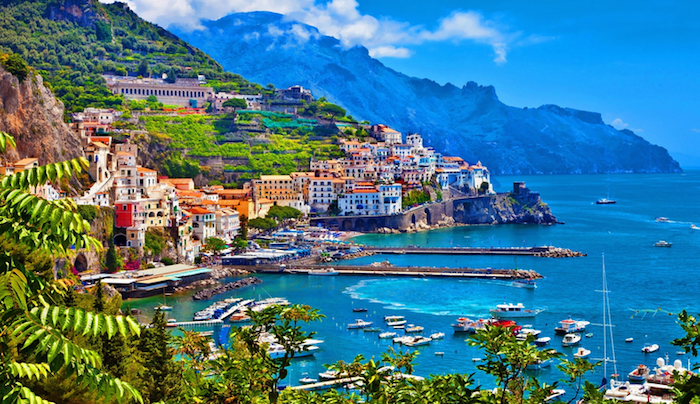 l Pontile Coppola si trova nella parte più sicura e riparata del porto, protetto da tutte le avverse condizioni meteo-marine, avvolto in un abbraccio rassicurante dal Molo Foraneo. Il Pontile concepito per soddisfare le necessità, anche le più esigenti, di tutti i diportisti, offre la possibilità di un ottimo approdo ed allo stesso tempo la sicurezza di una scelta completa e di alto livello. Offre la possibilità di ormeggio per qualsiasi esigenza dal transito giornaliero, settimanale e mensile, alla sosta stagionale con assistenza all'arrivo ed in partenza, vigilanza diurna e notturna, con elettricità di 220 e 380 v., acqua corrente, ospitando natanti e yacht di tutte le dimensioni.
SERVIZI
-Posti unità da diporto fino a mt. 35;
-Profondità da mt. 8 a mt. 11;
-Acqua, energia elettrica 220V-380V fino a 125A;
-Skipper per qualsiasi destinazione;
-Vigilanza Notturna; -Assistenza All'Arrivo;
-Meccanico + Elettrauto;
-Water Taxi;
-Wi-fi gratuito;
-Lavanderia, Cambusa a Bordo;
-Servizio di ormeggio e disormeggio;
-Servizio di assistenza in manovra o pilotaggio con personale specializzato;
-Assistenza in manovra o pilotaggio con personale specializzato;
-Servizio continuo 24 ore;
-Taxi Driver per ogni destinazione.
SERVIZI E ATTREZZATURE
-Distributore di carburante e gasolio SIF sulla testata del molo foraneo (h 08/20 periodo estivo);
-acqua ed energia elettrica;
-illuminazione banchine;
-scivolo;
-gru mobile fino a 15 t;
-riparazione scafi in legno e vtr;
-riparazioni motori ed elettriche;
-guardianaggio;
-cabina telefonica;
-rifornimento alimentare e rivendita ghiaccio in città;
-parcheggio auto;
-cabina telefonica.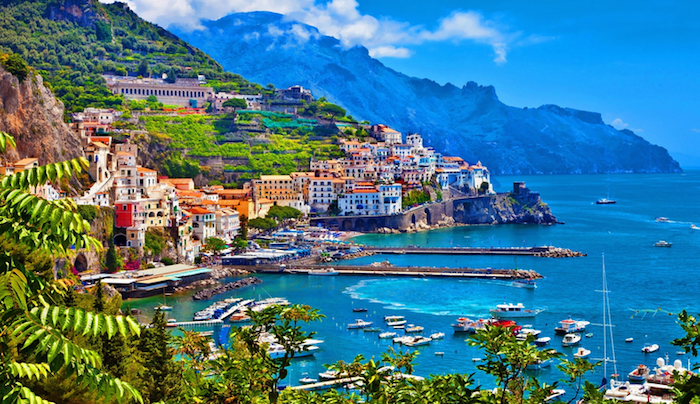 Amalfi Coppola pontoon is located in the most safe and sheltered harbor, protected from all adverse weather and sea conditions, wrapped in a reassuring embrace by the Foraneo dock. The jetty designed to meet the need, even the most demanding of all boaters, offers the possibility of a great landing place and at the same time increasing the security of a full choice and a high level. Offers the possibility of mooring for any requirement from transit daily, weekly and monthly, seasonal stopover with assistance on arrival and departure, day and night surveillance, electricity 220 and 380 v., Running water, with boats and yachts all dimensions.
OUR SERVICES
-Places Pleasure craft up to mt. 35;
-Depth Mt. 8 mt. 11;
-Water, Electricity 220V-380V up to 125A;
-Skipper To any destination;
-Security;
-Assistance On Arrival;
-Mechanic + Electrician;
-Water Taxi;
-Free Wi-Fi;
-Laundry, Galley on Board;
-Service Mooring and unmooring;
-Service Assistance in maneuvering or driving with specialized staff;
-Assistance Maneuvering or driving with skilled personnel;
-Service Continuous 24 hours;
-Driver-taxi each destination.
SERVICES AND EQUIPMENT
– Fuel station and diesel SIF on the head of the outer wharf (h 08/20 in summer);
-water and electricity;
-Lighting docks;
– Mobile crane up to 15 t;
-Repair wooden boats and fiberglass;
-Repairs motors and electrical;
-Security service;
-Cabin telephone;
– Food and ice supply in the city;
-Car-parking;